Shivsu Canadian Clear is a single source manufacturer offering totally integrated water treatment solutions. Vertical integration through recent acquisitions combined with 40 years of expertise and knowledge in the water treatment industry places us clearly above industry competition. core strength lies in designing customized plants and assemblies with the use of cutting edge technology.
Shivsu Canadian Clear's Mission is to offer clients a seamless transfer of high technology with high quality through advanced products and systems. Understanding client's 3 C's - Challenges, Constraints and Competition enables us to offer turnkey project solutions and expert advice on productivity and maintenance. state of the art R&D specializes in designing customized water & waste water treatment, effluent treatment plants and sewage treatment plants.
Shivsu Canadian Clear has the infrastructure and expertise to design, develop and manufacture customized plants based on the client's specifications. Shivsu Canadian Clear is a market leader in Water Technology and one of the few companies in the world which manufactures a complete range of Water Equipment under one roof on turnkey basis.
When it comes to Water Treatment needs, the choice is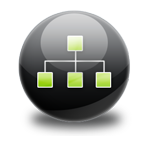 SITEMAP